Welcome to Grocontinental
Keeping the food industry on the move
We are one of the leading logistics providers to the food industry and we are proud to work with some of the world's biggest brands, primarily serving the dairy, meat and bakery sectors.
Our offering includes in-bound and out-bound UK and European transport and premium multi-temperature warehousing, all backed by the latest in systems technology.  We deliver quality, technical and regulatory requirements to a high level to exceed the expectations of the fast-moving food industry.
But it's not just about storing and moving products.  Providing specialist added-value services for food industry customers is our speciality.  Our flexible and 'can-do' approach coupled with our knowledge of the industry mean we can develop and implement creative and innovative solutions for our customers.
A family-owned business with a 75-year heritage, we are committed to on-going investment in facilities, vehicles, and systems development so that we always remain at the forefront of being able to provide solutions and high levels of service.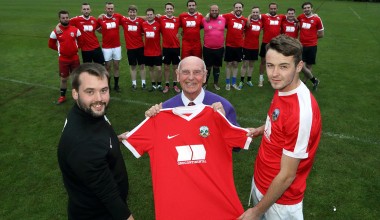 PREES FC KICK-OFF SEASON WITH NEW KIT FROM GROCONTINENTAL
view more
ALPORT U13s RECEIVE SPONSORSHIP BOOST FROM GROCONTINENTAL
view more